Captain Mark and Chef Heather
Crew Profiles:
Captain Mark Turner grew up in a small village in Leicestershire, England, before moving to the US over 20 years ago. When Mark first moved to the US he lived in Santa Cruz, California where he learned to sail & would go fishing for salmon and halibut in the Monterey Bay. Later he moved to Florida where his passion for being on the water & sailing lead him to become a sailing instructor. He discovered the Virgin Islands around 15 years ago and since that first visit always dreamed of living the island lifestyle. Finally in 2015 he made that dream a reality. He is really excited to share his passion for sailing and the island way of life with guests aboard Mariann.

Mark is a U.S. Coast Guard Captain, RYA/MCA Yachtmaster Offshore, open water certified scuba diver, and a U.S. Certified Sailing Instructor. He enjoys traveling to new places and meeting people, making new friends along the way. He enjoys being on the water more than being on land, so its no surprise that his favorite sports other than sailing are wake boarding, scuba diving, surfing, and kiteboarding. On land, he also enjoys watching his favorite football team Leicester City.

Mark's sailing experience includes sailing the Atlantic, Pacific, Caribbean, and the Mediterranean. His favorite sailing grounds, however, are right here in the Virgin Islands.His local knowledge of hidden places and local hot spots enables him to take his guests to the best places throughout the islands.


First Mate/Chef Heather Hessler joins Mariann as a highly regarded chef working in the charter yacht industry.

Born and raised in NJ, Heather's dad had her up on a surfboard since she was three years old. Her passion for the ocean started then. She fell in love with the Virgin Islands after traveling here as a competitive surfer and attending the University of the Virgin Islands

As much as Heather loves being in or around the ocean she has spent equal time in the kitchen. She started working in the restaurant/hospitality business at 16. She learned from great chefs in the super, high-end restaurants of St Thomas where she also became a sought after mixologist creating inspired libations in some of the island's top martini bars. Guests can look forward to her creative cocktails aboard!

.
Heather specializes in preparing healthy, flavorful well-balanced meals that are also aesthetically pleasing. She communicates with her guests pre-charter to tailor a menu to suit any dietary restrictions or preferences. She is well versed in vegetarian/pescatarian/vegan/gluten free diets. Heather draws particular inspiration from Latin, Caribbean and Asian cuisine influences.

Together, Captain Mark and Chef Heather offer an unparalleled vacation experience aboard Mariann - great days of sailing and exploring the BVI with delicious cuisine served with a smile.
Sample Menu
Breakfast
Breakfast served with your choice of coffee or tea, juices and fresh fruit. Bloody Mary's and Mimosa's on request
Breakfast
Veggie Scramble Stuffed Avocado Boats
with Pepper, Onion, Mushroom, Scrambled eggs, Hollowed Avocado Boat topped with Salsa. an Mexican Cheese Blend
Poached Egg Ham Cups
with Hollandaise sauce, toasted English Muffins, Home Fry Hash
Classic Scrambled Eggs
With side of bacon, melon ball skewers, toast
Sausage, Egg and Cheese Sandwiches
with toasted English Muffins, herb roasted Tomatos, American Cheese, Spicy Mayo, Hashbrowns
Yogurt, Granola, Assorted Fruit, Croissants and Pastries
Lox and Bagels
with Smoked Salmon, Cream Cheese, Tomato, Onion, Capers. Served with soft Scrambled Eggs
Lunch
Chicken Guaco Bowls
with Southwest seasoned Chicken, Black Beans, Rice , Mexican Cheese, Salsa and fresh made Guacomole

Tropical Seasoned Shrimp Salad
with fresh Greens, Mango, Onion, Red Pepper, Carrot and Pomegranate Vinegar Dressing
Italian Style Sub Sandwiches
with Ham, Capocollo, LTO, Oregano Vinaigrette served with an herbed Orzo Pasta Salad
Curry Chicken Wraps
Shredded Curry Chicken Salad with Onion, Carrot and Celery and Cilantro served with a side of Jalapeno Kettle Cooked Chips
Shrimp Salad Cucumber Boats
With Quinoa Salad, Hearts of Palm, Tomato, Cucumber, Red Pepper, Carrot, Onion
Build Your Own Burgers
Fresh Ground Beef burgers, assorted toppings. Served with Oven Fries.
Veggie Stir Fry
Assorted Veggies, Ginger, Soy, Citrus, Glass Noodles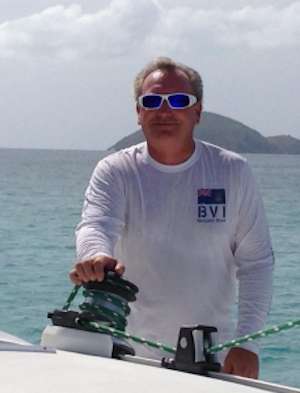 Appetizers
Tuna Tar Tar
Fresh Tuna, Ginger, Wakame, Wasabi Rice Cracker
Assorted Cheese Plate
Soppressata, Fresh Fruit, Chutney, Nuts
Fresh Mahi Ceviche
Hot Pepper, Citrus, Cilantro, Plantain Chips
Watermelon, Feta, Mint
Served on skewers with sesame seeds
Kani and Vegetable Summer Rolls
served in rice paper with Orange Ponzu dipping sauce
Shrimp and Lobster Citrus Salad
with Star Fruit
Dinner
Sesame Encrusted Tuna
Starter: Miso Soup and Edamame
Entree: served with Quinoa Stir Fry, Kani Salad
Montreal Seasoned Grilled Steaks
Starter: Caprese Salad, Mozzarella, Tomato, Basil, Balsamic Reduction
Entree: served with German Style Bacon Potato Salad, Lemon Truffle Sautéed Green Beans, Red Wine Mushroom Reduction
Blackened Mahi Mahi
Starter: Minced Kale Salad with Red Pepper, Lemon, Olive Oil and Agave
Entree: Served with Coconut Rice, Fresh Pineapple, and Mango Salsa, Coconut braised Red Cabbage, Coconut Reduction
Rosemary Encrusted Rack of Lamb
Starter: Cucumber, Hummus, Ribboned Veggies
Entree: served with Roasted Butternut Squash Puree, Pancetta Roasted Brussel Sprouts and a Red Grape Wine Reduction
Pineapple Teriyaki Pork Kabobs
Starter: Thai Coconut Curry Soup
Entree: served with Shitake and Herbed Couscous
Seafood Scampi
Starter: Classic Caesar Salad
Entree: served with Shrimp, Lobster, Scallops, Bow Tie Pasta and Zucchini
Spicy Mango Glazed BBQ Ribs
Starter: Caribbean Pumpkin Soup
Entree: served with Mac & Cheese, Roasted Season Vegetable, Coleslaw
Dessert
Lychee Poached Pears
with fresh whipped cream
Cheesecake
Fresh Strawberries, Mint
Key Lime Pie
Coconut Cookie Crust
Strawberry Shortbread Stacks
Fresh Whipped Cream
Cinnamon Sautéed Apples
with Peanut Sauce
Creme Brûlée
Standard Ships Bar
Soft drinks, sodas, water, beers & well drinks are available all day for your enjoyment .
Spirits include: Smirnoff and Stoli Vodka, Gordons Gin, Jack Daniels Bourbon, Souza Tequila,
Cruzan Rum, and an assortment of liqueurs.
Red & White Wines are served with dinner.
Beers include: Bud & Bud Lite, Coors Lite, Corona, Miller Lite, Caribe and Presidente/Presidente lite.