Yes, Dear - 58' Voyage 580-USVI/BVI Based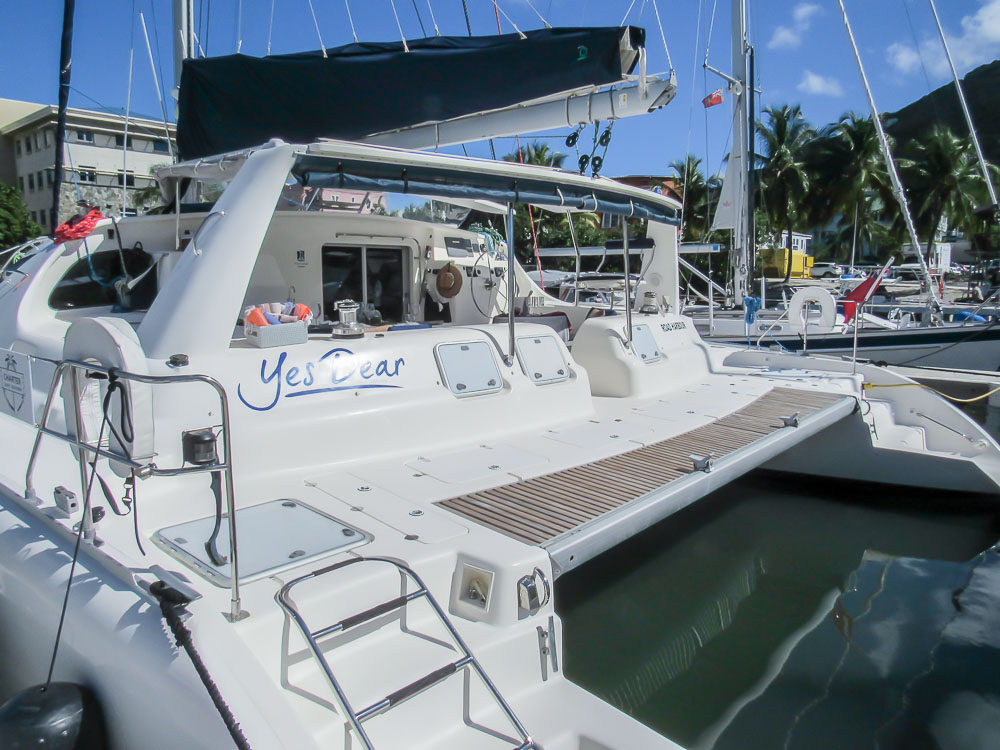 Yes, Dear - 58' Voyage 580-USVI/BVI Based
10 Passenger
2007 Voyage 58' Catamaran-Yes, Dear
If awards can be given to the crew with the best attitude, the crew on Yes, Dear would certainly win. In addition to the vivacious and infectious attitude the crew provides on every charter....Yes, Dear is currently offering 10% off charters over 6 nights! Offer valid through February 28th, 2019.
7 Night Per/Person All-Inclusive:
sale
4 Queen size cabins each with private t.v., en suite bathrooms, electric toilets,

1 King cabin with en suite bathroom, and t.v.

16' Dinghy with a 70HP motor, underwater camera, snorkel gear, SUP's, floaties, kayak, water skis and wake board

Meals are prepared using the freshest ingredients possible with an emphasis on clean and unprocessed ingredients. Chef will happily work dietary restrictions and allergies.

WIFI internet throughout USVI/BVI region

beanbags, indoor/outdoor dining, wrap around bar in galley
She is ideal for those for large groups who are interested in water activities such as fishing, and snorkeling.
Standard Pricing: Pricing below reflects standard rates based on 7 nights without seasonal specials. Rates noted above are based on PER PERSON RATES. All charters unless otherwise noted are PRIVATE CHARTERS. Please contact us for holiday rates which apply to bookings from Dec 19-January 4th.
Total 7 Night Charter Rate:
2 Pax: $19,000

3 Pax: $19,500

4 Pax: $20,000

5 Pax: $20,500

6 Pax: $21,000

7 Pax: $21,500

8 Pax: $22,000

9 Pax: $22,750

10 Pax: $23,500
Yes Dear also offers a flexible meal plans, a sleep aboard option, pick up locations and is available for 6 night charters at a pro-rated nightly rate.